It says it all about the character of John Bremner as a devoted Easts man that he continued coaching even when undergoing intensive cancer treatment. 
A cap concealed his hair loss in the jubilant premiership team photo of 1999 at Ballymore where "JB" was smiling proudly out of the spotlight in his understated way.  When he died prematurely at just 55 in 2002, he'd been coaching just a week before he passed away. 
When you see names on a trophy, young players have every right to ponder "what mark did they leave?" to deserve it. Rarely are winning deeds far removed from character. 
The Batty-Bremner-Thomas Trophy, for which Easts and Bond University will play on Saturday, honours three wonderful coaching names who reflected both. Former All Black Grant Batty was coach of Easts' first premiership side in 1997 with the late Mike Thomas, another Kiwi, as a no-nonsense co-coach. 
Of course, Thomas had coached some of Easts' best sides in the early 1980s. He had arrived in Brisbane from his beloved Hamilton Old Boys club where he was captain then coach. Thomas and Bremner were best mates. The loud, tough Thomas and the patient, quiet Bremner, with the science teacher's mind, were opposites attracting. 
Batty and Thomas made the shift together to coach the formative Gold Coast Breakers and guided the club to its first grand finals in 2001 and 2003. By 2003's stint as forwards coach, Thomas had completed a remarkable 18 seasons as a first-grade coach in the Brisbane competition. 
The Breakers morphed into the Bond University club we know today. 
Bremner was a Tiger to the core. His family home in Temple Street, Coorparoo was only a couple of long punt kicks from Bottomley Park when he was a kid. 
As a halfback, he was the most improved back in the Easts Under-19s of 1965.  Captaining second grade to the 1972 premiership was a big deal because it was the Tigers' first title in any grade for 13 years. 
It had taken a few weeks after first spotting her in the stands but he finally plucked up the courage that afternoon on the fence line at Ballymore to ask a young nurse to a party. They would be married for nearly 30 years.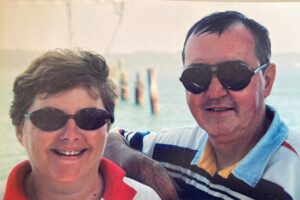 "John had three passions, rugby, teaching and family. Which had priority depended on which time of the year it was," wife Joan said with a smile. 

"We had our wedding during the rugby season in 1974 and came back a bit early so John could coach the Under-18s to their (shared) premiership." 
His young bride knew what she was in for. 
"Some of our dates were to the Clarence Corner Hotel to sell raffle tickets to raise money for the clubhouse at Easts," she said. 

"I remember us moving home in Coorparoo and the job not being finished by the time John needed to head to Easts to coach. He returned after training with (hooker) Mike Georgantas and the rest of the forward pack to help finish the move." 
Bremner won a silver tray for the President's Award at Easts in 1972 and regular best back and best-and-fairest gongs. 
It was as a coach that he truly excelled over more than 20 years whether as an assistant first grade coach, as coach of David Wilson's undefeated Colts premiers of 1986, with Churchie or Villanova College. 
Adrian Thompson, 1999's premiership coach, greatly admired Bremner for his detail and innovation with the backs as co-coach in a vintage season. 
"John was a Tiger through and through. He was ahead of his time with his skills coaching and his design of sessions that worked fitness into drills and games," Thompson said. 

"He was very ill at times in 1999 but I can't remember him missing a training. He was that sort of man. 

"The fact a winger, Shane Tia Tia, scored the most tries in Brisbane in 1999 was a great reflection on John's involvement with the backs. He scored a try in the grand final against Wests off a double-blocker play devised by John." 
Batty and Thomas gave wonderful service to Easts but in Gold Coast Breakers colours they were very much the opposition. 
"We did play against 'Batts', Mike and their Breakers one day at Carrara and got the win. We beat them both and (hooker) Timmy Stoddart couldn't wait to tell them so straight after the game," Thompson recalled with a laugh. 
Tony McGahan, Richard Graham, Moses Rauluni and Andrew Scotney were players who all went on to coach from that 1999 side. 
"Absolutely, that had something to do with John. He was a wonderful technical coach, with a passion for it, apart from being a really patient and caring guy," said McGahan, who coached Easts, Irish province Munster and the Melbourne Rebels. Added 1999 skipper Graham: "John was a great man, a great Tigers' man. He was a really positive influence with his understated way, approach and rugby brain." 
The annual Easts' Players' Player Award is named the John Bremner Award. 
Wife Joan will often present it: "There'll be plenty of noise and copious amounts drunk on the night but whenever I get up to present that award, there's quiet." 
It's a respect earned by John Bremner, a true Tiger for life.