Krista Adams was elected as Councillor for the ward of Wishart in 2008. Since 2010, Krista has been appointed to a variety of senior management roles. Initially taking on the role of Chair of Council, she has been a Civic Cabinet Chair for Lifestyle, Finance and Economic Development then Public and Active Transport Economic and Tourism Development.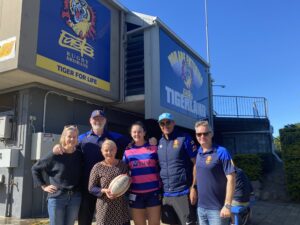 Electoral boundary changes in 2016 mean Krista now represents the Holland Park Ward and following the 2020 Council election, Krista was reappointed as Deputy Mayor and given the Chair of City Planning and Economic Development Committee.
With recent portfolio changes, Krista was appointed the Civic Cabinet Chair for Economic Development and the Brisbane 2032 Olympic and Paralympic Games Committee.
Krista serves as our Club Patron and is regular at training and games supporting the local Easts community.
Visit Site