As your local member I have worked across our community to support projects, initiatives and partnerships that have delivered these outcomes.
​I've backed our local schools, through infrastructure, resources and road safety initiatives. I've advocated for m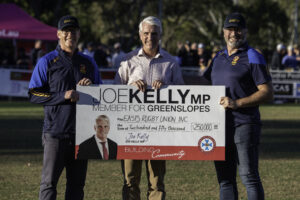 ore local jobs including ensuring we get access to programs like Skilling Queenslanders for Work in our community.
​I've seen the opening of infrastructure such as the Veloway and I'll continue to ensure we have the best public and active transport options in Greenslopes. I've been part of a Government which is investing in a renewable future which is delivering right now and I will always work to support our small businesses to thrive, and our community groups to do what they do best.
​
Visit Site